Our Fusion teams are made up of unpaid and paid staff, team members and volunteers who all work side by side to see communities transformed across the nation.
They are Fusion's strength. Faithfulness, willingness, generosity and commitment characterize Fusion's people. In challenging environments and situations, our team members will keep on caring for those they minister to, offering practical support, encouragement and opportunity.
The administration of the organisation is managed by the Executive Team under the direction of the Executive Team Leader.
Fusion Australia Ltd is governed by a Board of Trustees, consisting of Trustees elected by the team members at the Fusion Annual Conference, and some externally appointed Trustees.
The administration of the organisation is managed by the Executive Team under the direction of the Executive Team Leader.
Geoff Manton joined Fusion Australia as CEO in August 2021, bringing with him a depth of knowledge and a wealth of experience in the not-for-profit sector, where he has been working and advocating for social change for more than thirty years.
Prior to joining Fusion, Geoff was with Concern Australia, a Christian organisation that works with young people at risk, aiming to create opportunities for them to enjoy full and meaningful lives. He has also worked as CEO of Northern Support Services in Victoria and held senior roles in organisations serving the deaf community.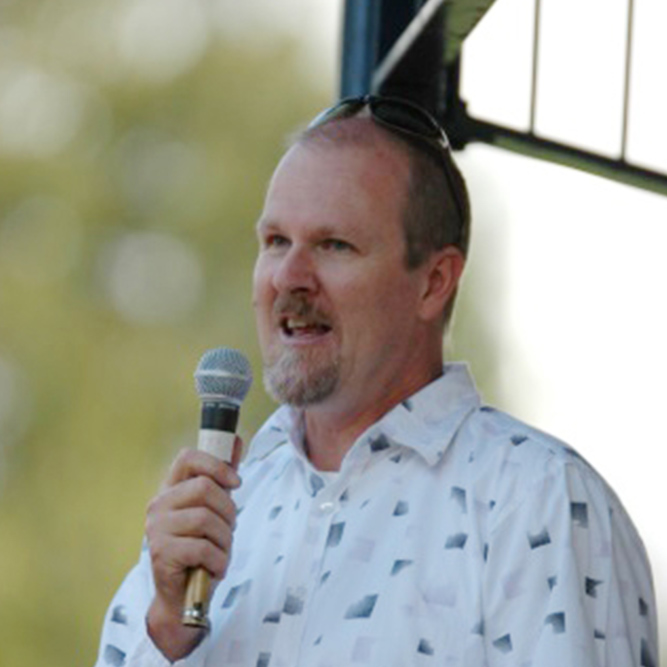 Andrew Braun – Deputy Chair
Andrew Braun joined the Fusion movement in the early 1980s and after studying Fusion's Associate Diploma of Youth and Community Work course at Kilmany Park in 1986, he took up a student placement in Perth. There he led the youth work team in school seminars and lunchtime programs before moving to Geraldton to lead the work, which included the oversight of Cameliers Guesthouse.
Based in Perth since 1992, Andrew has worked alongside heads of churches and other church leaders there to facilitate a broad range of initiatives under the Awakening banner including the Easter March in Perth for over 20 years. He has extensive experience working with church leaders and pastors and a strong history of working alongside a range of government and secular agencies and organisations. Andrew is the State Director of Fusion's work in Western Australia and is the Chairman of Church Council at his local Baptist Church.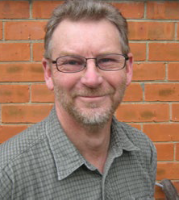 Steve Hamilton has served with Fusion in a variety of roles since 1980; these have included as a youth worker, Fusion Team Leader in Bendigo and Burnie, Personal Assistant to the National Director and in media and radio production and presentation. He is currently part of the team managing the assets and maintenance of Poatina Village. Steve has previously been the co-leader of the Uluru Base Camp team for Fusion's national Pilgrimage to Uluru, Support Staff Worker at Capstone College and the Chairman of the Poatina Body Corporate.
Steve has an Electrical Trades Certificate and a Diploma in Youth and Community Work (Christian), and previously served on the Fusion Board of Trustees from 2013 to 2019.
Paul brings nearly 30 years' experience in for purpose and faith-based organisations at practitioner, senior executive and non-executive director level.  Paul has a background in education, theology, ministry, and psychology. His career path has been diverse with roles as a catholic priest, mental health researcher, family violence practitioner, and senior executive in education and for purpose organisations.   He currently sits on the Board of Ballarat Community Health and, Board of Ballarat and Grampians Community Legal Service and is a Committee Member of White Ribbon Ballarat.
Paul is excited by Fusion's commitment to mission and the difference it seeks to make in the communities it serves.  Paul joined the Fusion Board of Trustees in September 2022
Richard Palmer – Board Chair
Richard brings more than 25 years of experience in managing and leading service organisations. He has also delivered significant organisational, service and governance change programs across Higher Education and TAFE. Prior to moving into the education sector, Richard was a Fusion staff worker participating in front-line youth work, completing his time managing Fusion Publications. He has held executive management roles at two major universities and completed his Monash University engagement as Interim CIO. Richard is a Director of the Digital Leadership Institute and ContextOne, previously served on the Board of VERNet and is a member of the Australian Institute of Company Directors.
Dorothy (Dot) Knox began volunteering with Fusion Melbourne in the 1970s, while studying at Monash University. She joined Fusion as a staff member in 1981, completing Fusion's Associate Diploma of Youth and Community Work. Since then, Dot has worked with Fusion in Victoria, Tasmania and New South Wales in  youth accommodation programs, training, networking, management and leadership.
Dot retired in 2020, after 12 years in the role as Manager of Youth Services with Fusion Western Sydney. Her working life has been amongst disadvantaged communities, beginning in disability services, followed by teaching with the Victorian Education Department, before she joined Fusion as a youthworker.
Dot's first qualification was a Degree in Sociology and she maintains an awareness and interest in the broader contexts of family, community and society and their impact on the lives of individuals. She is interested in change processes at both an individual and organisational level.
Judy Tweeddale has a long connection with Fusion as a volunteer and staff member. She was part of the Awakening movement and Easter Marches, Fusion Blue Mountains and then in western Sydney, has been part of Industry Mentoring Camps, community events, youth holiday programs and work with families.
In her more than 17 years on the team at Fusion Western Sydney, Judy's various roles gave her a broad experience of Fusion's work, including, casework, government funding, grants and sponsorship, networking, compliance and policy support, management of staff and volunteers, fundraising, marketing, communication, event management, business planning and oversight of social enterprises. She finished in the role of Team Leader of the Fusion Western Sydney centre in October 2022, where she had managed an active process of mission, community building and collaboration with businesses, media, community organisations, agencies, local Councils and churches.
Her years with the Autistic Association of NSW, Juvenile Justice (Youth Justice Conference Convenor) and active roles in other ministries with Scripture Union Beach Missions, Prison Fellowship and outreach programmes at her local church, demonstrate her heart for the vulnerable and desire to get alongside and support others.
A volunteer/staff member with Fusion since 2016, Caitlin has been with the organisation for more than ten years. She is currently the Business Manager for Fusion Mornington Peninsula and is responsible for Centre Communications and Volunteer Management. In addition, Caitlin is completing her Diploma of Governance through the Institute of Community Directors Australia.
Prior to joining Fusion, Caitlin worked in a variety of businesses, from volunteer management and promotional advertising to online retail operations, all while raising a family of four.
Those who work with Caitlin appreciate her ability and experience in administration, finance, marketing and networking. Caitlin is a pro-active person and brings a fresh outlook in her desire to help create the kind of world that Jesus would want for those society has marginalised.
We are, at our heart, a group of passionate people who care about seeing real change in the world.