Fusion has a long history of developing social enterprises that generate financial support, create opportunity for people to develop employability skills and encourage the local community to invest directly into the lives of young people.
From Op Shops to metal fabrication, ropes courses to building companies, Fusion teams are continually looking for new ways to build solid businesses that give local people the chance to contribute meaningfully and productively.
Fusion Building & Maintenance
Investing in your home and community. Fusion Building & Maintenance (FBM) are home modification specialists. While providing a quality building service, the FBM team walks alongside young people, as they develop work skills and the self belief to thrive!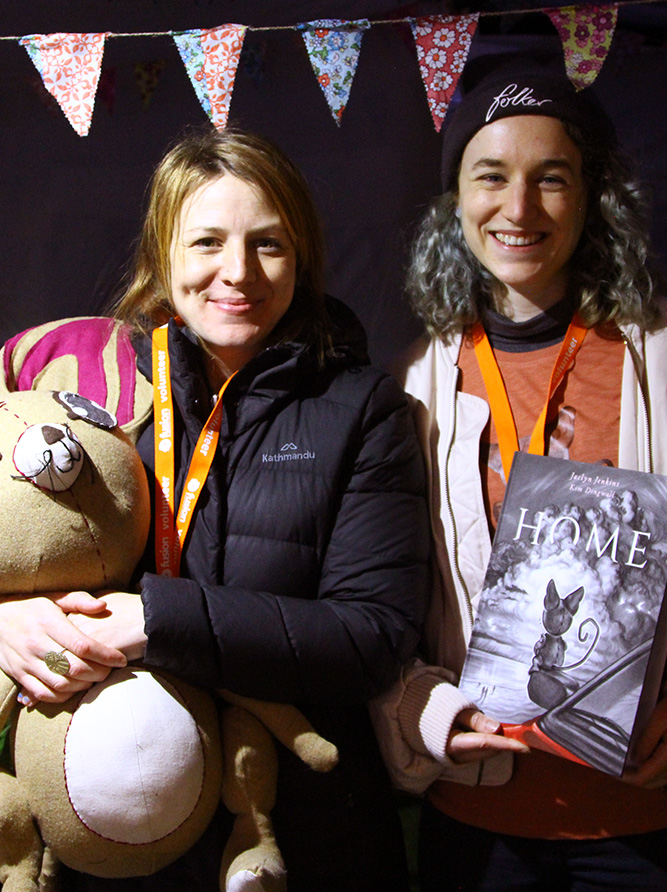 HOME
This children's picture book follows the story of Ted and his family's search for home. Beautifully illustrated, HOME addresses issues of homelessness with insight and sensitivity – it is a gentle story that offers an opportunity to hear from our children.
Teaching lessons in belonging, empathy and the importance of home, sharing this story brings opportunity to consider connection, support and shared hope.
Op Shops
Our OpShops are a hub for the community, bringing together hard-working volunteers with members of the community to build connection and hope.
If you are looking for a volunteer opportunity or somewhere just to connect with other people, we would love to hear from you.
Currently our Op shops are located in:
Canberra, ACT | Poatina, TAS |
Kapunda, SA | Narrandera, NSW | Hornsby, NSW | Sunshine Coast, QLD | Mornington Peninsula, VIC
Accommodation and Conferencing
The Poatina Chalet is a 3-star Golden Chain Motel that boasts spectacular views of the World Heritage listed Great Western Tiers.
Poatina Chalet offers a variety of accommodation options to suit your needs; including 3-star Golden Chain motel rooms, hostel rooms and self-contained cottages and houses.
A peaceful welcoming place for a short stay or your next conference, function, school camp or retreat.
Interested to find out more about how you can help young people and their communities thrive?We would love to hear from you.