How can you be a good neighbour this year?
After two years of broken connection and isolation, the time is here to pop our bubbles and get into our neighbourhoods again. Neighbour Day on Sunday 27 March is your chance to get out and meet your neighbours and be the difference in someone else's day.
Why do we need to connect?
Over 20 years ago, American political scientist, Robert Putnam published a book called "Bowling Alone: The Collapse and Revival of American Community". In it he outlined the relationship between our level of social connectedness and our experience of loneliness, ill health and isolation. His research then showed that the degree to which we are involved with our community, clubs, families and friendships directly impacts our physical, emotional and mental health.
Image: "Together in Bidwill" Neighbour Day 2021
Getting Involved Matters
Playing an active role in our communities by being a part of clubs, societies, churches and sports groups, for example, contributes to our own physical health and wellbeing. Getting to know our neighbours and taking an active interest in the people around us, isn't something to be avoided. It's an opportunity to be healthier ourselves and to contribute to the health of our communities.
What You Can Do
Connecting with your neighbours doesn't need to be complicated. Neighbour Day on Sunday 27 March is an opportunity to reach out to the people around you. Be a neighbour, not just someone who lives in the neighbourhood!
Fusion is getting behind this initiative of Relationships Australia and we're inviting you to be a part of it too.
Here are a few ideas you might like to try in your neighbourhood:
Host a morning or afternoon tea for your neighbours
Hold a gathering on your front lawn or verandah
Throw a street party or get together in a local park.
Make some cookies or cards and deliver them to your neighbours.
Have a BBQ at home and invite the people next door!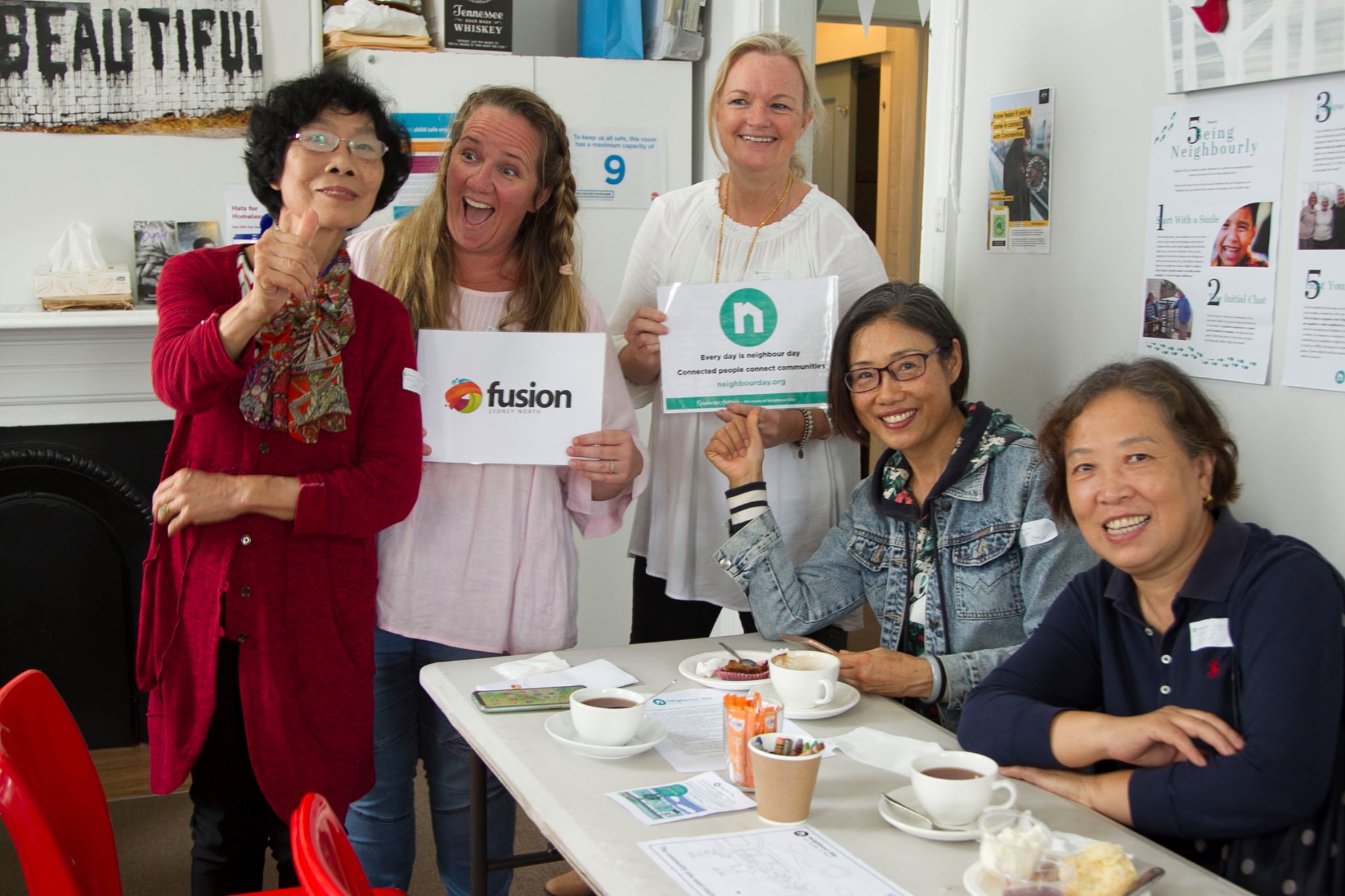 What will stop you getting out there?
Do you ever have good intentions but don't quite get around to making them happen?
The great thing about Neighbour Day is that you can do whatever works for you. Make a plan, keep it simple and remember, it really is the thought that counts! Knock on your neighbour's door and say hello. It could be the start of a new connection that makes all the difference for them and for you.
Need help?
If you're looking for ideas or support to get something up and going in your neighbourhood, reach out to your local Fusion team. They'd love to hear from you!